Message from Chairman
"CVR has achieved greatest heights which no other College has achieved in a similar time frame"– CVR ranked as the #1 college among more than 600 colleges in AP that started in the last decade.
I am really excited to inform you that CVR continues to attract the best students and faculty, the key pillars of any premier educational institution. As the number of engineering colleges in AP went past 700 during 2011-12 we looked at what we have accomplished – CVR is ranked as the #1 college among more than 600 colleges in AP that started in the last decade.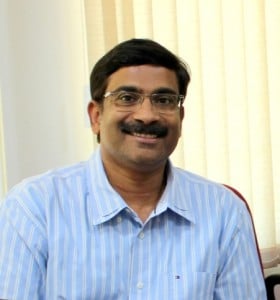 While we are very pleased and thrilled with the developments at CVR over the past eleven years, we are not resting on our laurels but continuing to work hard in making CVR one of the premier technical institutions in the State of  Telangana. It gives me immense pleasure in informing you that CVR was ranked as the 8th best co-educational college among all colleges in Osmania University area during EAMCET-2011 counseling. It is the expectation of the academic community that CVR is on the successful path to be in the TOP-5 amongst all colleges in OU area in the next year or two. CVR has the highest pass percentage among 300+ co-educational colleges affiliated to JNTUH for three-semester examinations in a row. The students of the College garnered highest placements statewide in numerous companies of repute like ADP, Syntel, L&T, Oracle, Robert Bosch, Tally Solutions, etc., with a highest pay package of Rs. 9 Lakhs.
CVR has the unique distinction of having two former Deans of Engineering from OU and a Rector from JNTU. Most recently, CVR was rated AAA+ by Careers 360, similar to decades-old institutions.
I am very happy to inform you that most of the Senior Faculty, including our Director and Principal, continue to be associated with the College. The College also has a record number of Associate Professors. We are very excited to have dedicated academicians who share our vision and passion to be part of our institution. We invite you and your parents to visit the campus of CVR College of Engineering and look at its infrastructure, learn about its faculty.
We have great promoters, best-of-class infrastructure, top-class faculty and are providing the best possible education. This is history in the making, so join us in making the CVR College of Engineering a pre-eminent technical institute in the State.
Raghava Cherabuddi, Ph.D.